1122 Soquel Ave - Santa Cruz

-

831.423.7200





Open Monday - Friday 9-6 / Saturday & Sunday 10-5



IN THIS ISSUE

Independence Day Sale

American Clay Plaster Workshop

Coming up @ greenspace

Community Events

Teragren Summer Sale

Leak-proof Stainless Steel Containers

Katie's Bumpers Dog Toys

Customer Project Photos


Eco Ramblings

by Lydia Corser




Where did June go? I don't know about you, but it's a crazy time for our family each year, mainly crammed into one week, with our anniversary, my birthday, and the end of school, along with any graduations for friends or family members and Father's Day. The rest of the month we are either preparing, recovering or catching up with things fallen by the wayside.

 

George Wilson is celebrating their 90-year anniversary, and graciously hosted the Think Local First quarterly mixer. It was a fun event, and I congratulated as many Wilson employees as I could, imagining what it would be like to be a part of that kind of legacy. Local historian Sandy Lydon's stream-of-consciousness tribute had everyone chuckling as  he honored the Wilson family business while weaving in local history and his opinion of what makes a business successful, into his talk. His take on business survival includes good manners: dealing with customers positively, genuinely trying to help them, being an effective communicator; giving good service.

 

I recently had a customer tell me that the flooring she wanted was priced $1.50 higher at another business, the person there who helped her didn't really know much about the green features, and didn't seem to care. She praised our staff's service, knowledge and pricing. Those words are music to a business owners ears, as you can well imagine. I hope she blabs it all over the place! I feel fortunate to work with this particular group of people, who are dedicated to their jobs.

 

Many people praise me for living green, and I have to confess that June felt a little sluggish on that front. I find that when I focus my energy on one thing (biking to swimming more), I lose ground on another (biking to work). I have been picking up trash on the beach on my visits with Nikki the dog in the mornings. I've been thinking of the folks in Japan, wondering if all that strapping tape I have been finding came across the Pacific. Life will never be quite the same for them. A friend of mine made beautiful pillows as a fundraising contribution, using Japanese fabrics. Come get one, brighten your space, and give a little something back.

 

Along with a water workshop, we are offering a half-day American Clay workshop this month, for just $40. You've been asking for it for years, and we now have it dialed in. Check the calendar and join us!

 

I neglected the baby department while Sarah was on maternity leave (I think because I missed her). Thankfully, she has been getting it whipped back into shape since her return! We are much better set up to help you shop for the small ones now.

 

Quick Glance




Monday, July 4th

9:00-3:00 p.m.

(Limited Store Hours)

greenspace Independence Day sale!




Wednesday, July 6th

5:30-8:00 p.m.

Monterey College of Law

USGBC Monthly Meeting

 

Thursday, July 7th

5:30-7:30 p.m.

Cafe Mare

Green Drinks

 

Saturday, July 9th

9:00 -12:00 p.m.

greenspace

American Clay Plaster Half-Day Workshop

Friday, July 22nd

9:00 -5:00 p.m.

greenspace

American Clay Plaster

Full-Day Workshop

 

Saturday, July 30th

10:00-12:00 p.m.

greenspace

Water Treatment and Water Filtration Workshop

 





Stolen Flooring

 

Sunday and Monday nights, May 22nd & 23rd, over 600 sq ft of Stranded Poplar from EcoTimber  called Anticipation, was stolen from our storage area. It's pretty clear that the thieves knew what they wanted, since 42 cartons weighing almost 70 lbs each were taken over the two nights, and they had to break into the back to do the job. We've made that very difficult now.  Please help us by keeping a lookout for it. Any leads would be appreciated greatly. If you would rather not speak to us directly, please call the Santa Cruz Police department. The officer who made the report's name is Tom Young, and our case number is 11S-04287. The direct line to his voicemail is:  831.420.5777 x487




 
Independence Day Sale @ greenspace

Please join us on Monday,  July 4th
between 9:00-3:00 p.m. and receive:
20% Off
All in-stock items*
*Excludes Paint, Stains, Finishes, & Flooring Remnants
We will close at 3:00 p.m., so we can enjoy the holiday
American Clay Plaster Workshops
Rick Kantor of Terrasanti will be teaching a hands-on American Clay plaster workshop. Rick is a highly experienced and accredited American Clay applicator as well as instructor, who has over 20 years of experience in wall finishes.


There are TWO workshop options:

Half Day Workshop - Saturday July 9th, 9-12:00 p.m.
Cost: $40.00
*overview of properties of clay - *substrate preparation
*easy troweling techniques *3 types of plasters
*compression techniques  *demo of the new Up + Ez
*plus decorative stencil demo! *attend this workshop, and your tuition applies to the full-day!

----AND----

Full Day Workshop Friday July 22nd 9-5:00 p.m.
Cost: $150.00 + $25.00 materials fee = $175
Includes everything in the Half-Day Workshop, plus:
*in-depth, hands-on experience with all 4 clay plasters
*rounded corners *repairs  *overview of waxes, soaps +
sealers *troubleshooting + technical issues  *certifcate
of completion - copy of American Clay's 60-page manual

50% Deposit required to hold your space
RSVP by calling 831.423.7200

For more info on American Clay visit AmericanClay.com
For more on Rick Kantor & Terrasanti visit Terrasanti.com
Coming up @ greenspace
Saturday, July 30th 10-12:00 p.m.
Water Treatment and Water Filtration Workshop
Do you need advice on which water filters do the best job of contaminant removal?  Do you have a well and concerned about problems in your water?   Do you use a lot of water for irrigation and are looking for ways to capture the water and re-use it?  Come with all your questions to this great workshop conducted by
Susan White of A1 PureWater Systems on why we should filter our water; various products and systems to filter our water; testing your well water and improving it; greywater systems and how they work for water conservation.
Please call 831-423-7200 to reserve your spot.
Community Events

USGBC Monterey Bay Branch

Wednesday, July 6th 5:30 - 8:00 p.m.

Monterey College of Law

 

Lighting Fundamentals and Future Technologies

Often the lowest hanging fruit for energy and cost savings in a building is its lighting.  But where should one start for their residential and commercial new/existing building projects?  This month we will get a basic overview of fundamental lighting topics and discuss energy saving lighting techniques. We will have various samples of the latest LED products and discussion topics will include:

-   Key lighting concepts and misconceptions
-   What LEDs are good for and not good for
-   Best bang for your buck retrofits
-   Lighting best practices, including fixtures and controls
-   Trends and the future





Green Drinks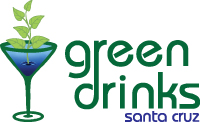 Thursday, July 7th 5:30-7:30 p.m.
Cafe Mare - 740 Front St,  Santa Cruz
Green Drinks, an informal networking event where environmentally minded people meet over drinks, is a great way of catching up with people you know and making new contacts.    

Ecology Action will provide light appetizers and there will be no host bar.
Teragren Bamboo Flooring Summer Sale

Summer Sale
From June 3rd - September 2nd
Sale Prices
Portfolio Series             $9.25 / sf
Synergy Wide Plank     $7.75 / sf
Studio Wide Plank       $7.09 / sf
Signature Colors          $6.49 / sf
Synergy MPL                $6.19 / sf
Craftsman II                  $6.19 / sf
Signature Naturals       $5.99 / sf
Orders Must be placed by September 2nd
May not be combined with other offer
New @ greenspace: Leak-proof Stainless Steel Containers
You've been asking for leak-proof LunchBots and here they are!
LunchBots Rounds are ideal for packing messy foods to go. Completely plastic-free, the set includes two stainless steel food containers - 16 oz. and 8 oz. Both the containers and lids are made from the highest quality 18/8 stainless steel with a silicone seal to prevent leaks. LunchBots Rounds are perfect for baby food, salad dressings, dips, yogurt, applesauce, fruit, snacks, and more.
Back in @ greenspace: Katies Bumpers Dog Toys
Katie's Bumpers Dog Toys are made in the USA from recycled fire-hoses, resulting in tough, long lasting eco-friendly Dog Toys!
Katie's Bumpers has made all of our toys and totes in Colorado since 2002. We take pride in supporting local business! By manufacturing locally, we reduce our carbon footprint and keep it greener.
WHY KATIE'S BUMPERS ARE GREAT!
Katie's Bumpers were designed with both humans and dogs in mind.
Katie's Bumpers are fun and cool and unique.
Katie's Bumpers are safe for everyone. All of the designs on the bumpers are molded into the non-toxic vinyl as part of the manufacturing process. It is not painted on and therefore will not come off in your dog's mouth.
Customer Project Photos

Looking for inspiration?  See customers installations using these green products purchased from greenspace:
Marmoleum installation w/ Inlay by Stephens Flooring Santa Cruz
At greenspace, we strive for to stay on the cutting edge of green, providing honest answers for your green lifestyle. Rely on us for flooring such as natural linoleum, cork, hardwood, palm and bamboo, carpet, non-toxic, no-VOC paint, stains, sealants, recycled content tile for your remodeling projects, beds, bedding, linens, towels, gift certificates, wedding and baby registries, eco-solutions, books, magazines, baby, pet, cleaning supplies, compostable picnic, water filtration, kitchen ware and more for eco living


Open Monday - Friday 9-6 / Saturday & Sunday 10-5